suburban
Nuxtjs developer in Mumbai suburban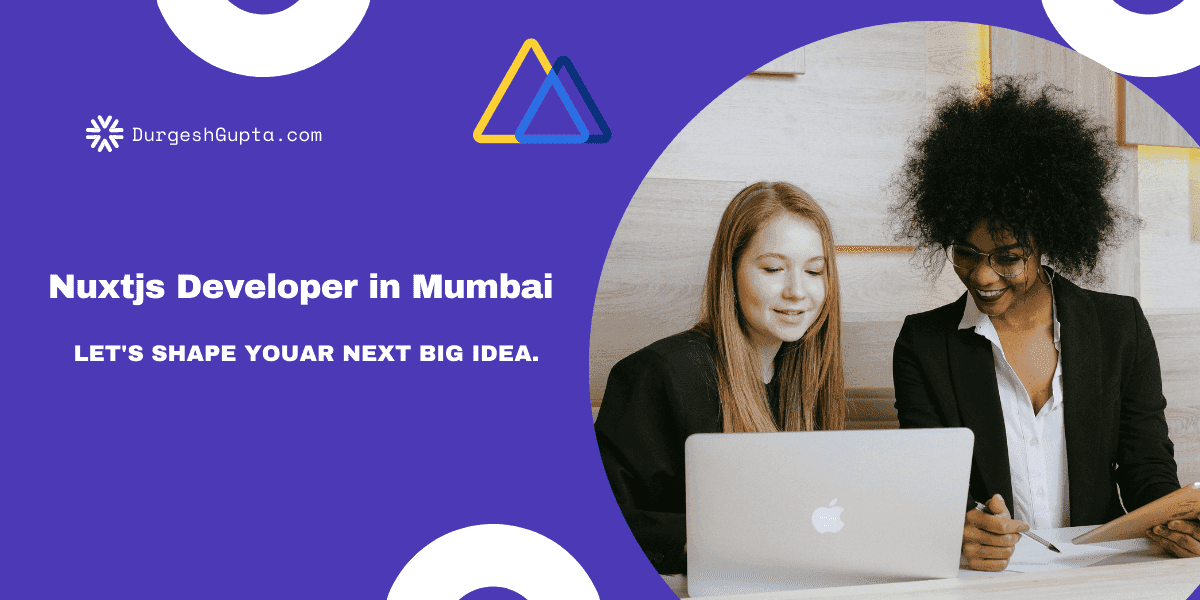 Nuxtjs is one of the emerging Vuejs based Javascript framework for web development. I have been working with Nuxtjs since last couple of years and it helped delivered simple to complex javscript driven website.
I consider Nuxtjs as an alternative to another similar framework Nextjs based on Reactjs which is again a very popular Javascript framework based on Reactjs.
I choose Nuxtjs due to its simplicity over Nextjs, though I would prefer Nextjs more in very complex web development.
What I like most about Nuxtjs is, it's file based routing system which makes the framework a goto choice for me in any frontend web development.
Modular architecture
The powerful Modular architecture gives you more control on scaling your web app easily. It offers various ready to use module besides a developer friendly environment to develop a new module and incorporate the same.
Super fast performance and speed
Nuxtjs offer speed and performance out of the box, it uses the best practice of both Vuejs and Nodejs and gives you the super fast speed and performance that your web application needed.
Developer friendly
Nuxtjs is developer friendly Javascript framework built on top of Vuejs. We can use all the functions and features of Vuejs to build anything we want in web development.
Use case of Nuxtjs
Nuxtjs can be used in simple static to complex dynamic web development. With the combination of Tailwindcss and Nuxtjs I have built static website as well as complex web application with Laravel in backend.
Laravel is my goto backend framework and I choose to built backend features and functionality for web applications and now to serve data in frontend I mostly use Nuxtjs in frontend as it play easily with Laravel API json data.
Start your Nuxtjs project with me
Now you wanna build something awesome on top of Nuxtjs and looking for someone who can deliver great project on Nuxtjs. Congratulations your search ends here let's talk.
Based out in Mumbai suburban I have been in web development since last 15yrs and I have worked on variety of frontend and backend languages and have vast amount of experience in server management, application development and scaling the same.
Let's connect have a conversation to start working on your next big idea.
Call/Whatsapp: +91-99100-99645 | Send your enquiry to get associated as a channel partner.