shopify
Start a dropshipping e-commerce website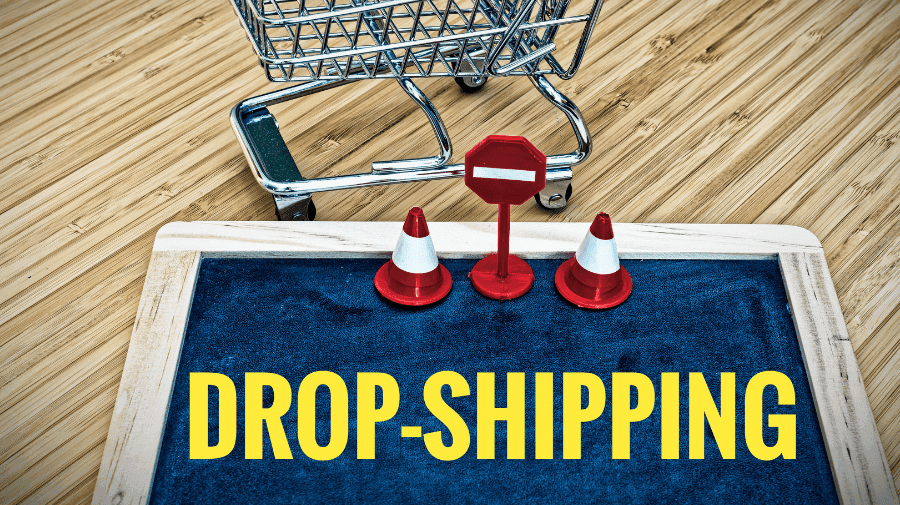 What is dropshipping?
You start selling without any inventory, and your order will be fulfilled by a third-party vendor on your behalf, all white-labelled. An example is how dropshipping works in the real world. Let's take an example: you want to sell a pen, so you will source it from a dropshipping provider for Rs. 10, and of course you will sell it to the end customer for an approximately higher price, say Rs. 15. This way, you will be making a profit of Rs. 5 on your order. Once the customs order is placed, the pen vendor associated with the dropshipping provider will be notified and will ship the ordered pen to the shipping address provided by the customer. Once the order is successfully fulfilled and has passed the return/exchange window, the profit margin of Rs. 5 will be settled in your linked bank account through your preferred payment mode.
Who offers dropshipping?
There are numerous drop-shipping service providers, and you can tie up with any of them based on their offerings. Some of them offer free membership, and some do charge to be associated with them. Globally, some of the best online dropshipping service providers are Spocket, Trendsi, Oberlo, CJDropshipping, etc.
Dropshipping service provider in India?
One of the most reliable dropshipping service providers in India is Glowroad. You can launch your Glowroad-powered Shopify e-commerce store.
Glowroad Pros
Auto-sync inventory.
Easily import thousands of products.
Sell a wide range of products.
Free COD and shipping on selected products
There is no joining fee.
Glowroad Cons
Sometimes orders delay fulfilment.
Glowroad is only available for the Shopify e-commerce engine.
Negative charge if COD (cash of delivery) gets declined.
How do I start a dropshipping store?
Shopify has many dropshipping apps on their marketplace, and that's the easiest way to launch a Shopify dropshipping store. Similarly, you can launch your store with Woocommerce and other self-hosted e-commerce frameworks as well.
How do I develop a dropshipping commerce store?
There are plenty of choices. You can choose either a self-hosted application framework (i.e., Magento, Woocommerce, Opencart, etc.) or a subscription-based cloud-based e-commerce engine (i.e., Shopify, Bigcommerce, etc.).
If you are looking for a professional Shopify/Woocommerce-based e-commerce web development service, please contact me, and I will help you build one of the best dropshipping stores.