swiggy
Start a food delivery business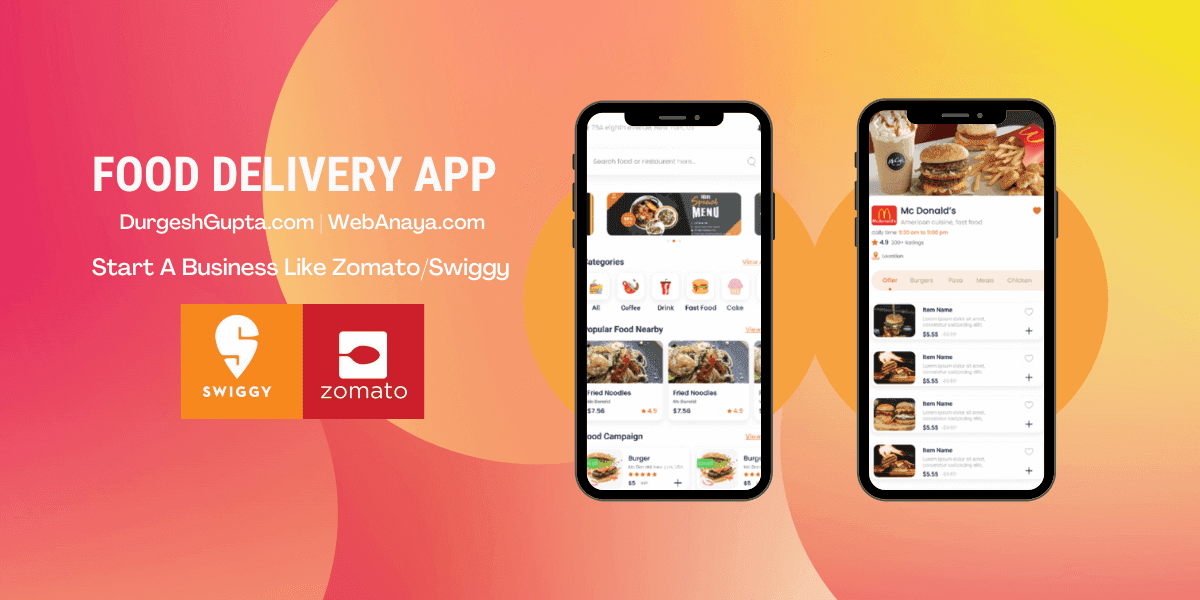 So you already heard of Zomato, Swiggy and other food delivery applications that deliver food. A food delivery business is a pretty straightforward business, their entire business model depends on food delivery application.
Business Process
Their business process is simple they onboard restaurants and list their menus, customer look for menus and order the food, restaurant owner got notified about the order and owner accept the order and start processing the ordered food at the same time delivery boy also gets a notification of order pick up and delivery. The delivery person picks the order from the restaurant and deliver it to the end customer.
How do they make money?
A food delivery application can make money in the following ways
They charge the end customer a delivery fee and they share the revenue with the delivery person.
They charge a commission for bringing more orders to the Restaurant owner or food suppliers.
They also run promotional activity in which food supplier/vendor participates under which an owner can run paid ads in order to top the competitions.
Another source of income could be offline dining promotion, membership subscriptions for special discounts etc.
The Food Delivery Application
A food delivery application will be a group of applications that will be communicating to one single data source.
Customer order app - For ordering food.
Restaurant owner app - For an owner to manage menus and orders etc.
Delivery personnel app - Pickup and drop the order management for the delivery person.
Admin Dashboard - Centrally manage everything within the app.
Now you got the business model. Now how to develop a food delivery application? That's the professional web/mobile application developer job and being a mobile/app developer I can help you to build a robust, modern, versatile and feature-rich application.
Please contact me to develop a custom Food Delivery application.